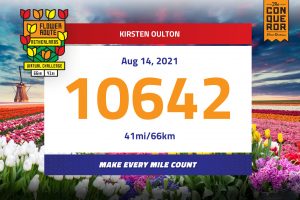 This challenge was short but beautiful.
Here's a funny fact: I have been through Amsterdam a bunch of times, as it is a very popular route from Toronto to Johannesburg, South Africa, which is one of the most common connection points to smaller flights within the continent. Schiphol is a lovely airport: tulips, cheese (endless wheels of edam and gouda), KNVB jerseys (our football team of choice when FIFA comes 'round), Delftware, and more. It's a great place to stretch your legs before the next flight with sone nice long stretches to really work out the kinds. The food is good. The people are fantastic.
But I have never been outside the airport. Not once.
This seems like a terrible shame considering how often I have been there and never once actually planned a stopover that would let me get out and explore the Netherlands. I love what I see on the tourist sites, but in the past I have been terribly destination-centric, not wanting to extend the process of "getting there" or "getting home". Since most of our trips averaged 24-36 hours of transit time, that does make a certain amount of sense… but it means I have missed out chances to explore places like Japan, Alaska, and the Netherlands, because they I saw them more as fueling stops than places in their own right. It gets worse: I want to go to Japan, and have never gotten outside the airport there, either.
We're thinking about heading back to Africa (maybe after the long-postponed trip to New Zealand), and this time I should plan to see the Netherlands first for a week before continuing on for a safari in Namibia (maybe a week at Ongava so we can spend some quality time with rhinos). I just wonder what COVID rules will be like when we get around to trying this.
I hope to have a chance to correct this error.
By the way, you won't be getting one of these celebratory posts for quite some time. I've decided to take on The North Coast 500 Virtual Challenge. It will take me through a spectacular 500 mile (806 km) journey through the Scottish Highlands—a scenic route I will be doing in honour of Clan Lindsay.
Postcards