Bored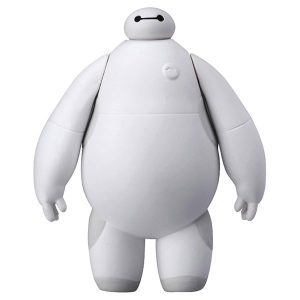 There's something about being stuck in a fairly small space that makes me want to build things. I get bored doing the same thing over and over again, and I have the urge to create something. Most of the things I create are digital these days, but this time, I wanted to make something tangible.
Baymax
Michael is famous for trying to describe things, but the longer and harder he tries, the less likely I am to actually guess what he is trying to convey. It's like Taboo, only instead of avoiding the five best clues on purpose, he is giving me clues that are flat-out wrong and have nothing whatsoever to do with the actual topic, mixed in with the real ones. Not intentionally. I think.  Over the last few decades, I have become a bit better at extrapolating which ones are the red herrings, and then from there you need to guess something that is almost, but not quite, entirely unlike the person/thing he just described.
This time, Michael messed with me by describing:
An inventor who made small robots for a robot fight club;

The robots were made out of smaller re-combinable parts;

They were not transformers;

They were not that movie with Wolverine and his kid (

Real Steel

does star Hugh Jackman, in all fairness); and

Someone stole the kid's invention.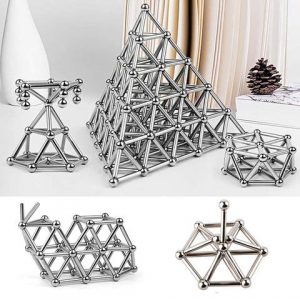 Somehow, all of the hints were accurate and useful. As a result, we watched Big Hero 6 again this week. I feel a strong kinship with Baymax right about now, as we are rapidly developing similar silhouettes under lockdown conditions.
Michael ordered a toy from Moza that is vaguely similar to the microbots from the movie. We both loved playing with Lego as children, and there doesn't seem to be any reason why we should stop now.
I put the internet to work, and decided that I was going to make something, too.
Chai-scented Body Butter
The condo air tends to be a bit on the dry side. The windows let in enough sunlight to keep everything warm and dry, even on the rainiest day. Since we moved here, I've been buying moisturizer a lot more often, trying to keep cracked skin at bay.
So, I put the internet to good use, and ordered ingredients.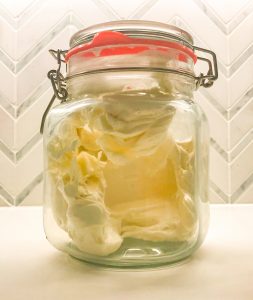 In a double boiler on the stove, I melted together two different vegetable butters (one hard, one soft) and a carrier oil (also vegetable). This only took a few minutes before I had a bowl of clear yellow liquid that smelled a bit like chocolate. Here's what I used:
2/3 cup apricot kernel carrier oil. It's a pale yellow liquid that is very rich in Vitamin A with very little scent of its own. It is readily absorbed into the skin to keep it hydrated;
2/3 cup cocoa butter. This is a cream colored butter extracted from cocoa beans, and it is a solid block at room temperature. Its soft velvety texture and emollient properties have made cocoa butter one of the most sought after ingredients for skin care products. The butter has a delicious chocolate-y aroma; and
2/3 cup mango butter. This butter is expeller pressed from the mango seed and further refined to remove any color or scent. It is soft but solid at room temperature, and slightly grainy in texture, but it melts on contact with the skin.
I took the bowl off the stove and let it cool. When it was no longer warm to the touch, I added some essential oils in an attempt to make the whole thing smell like chai tea. If you know me, you know that my day begins with at least a half litre of chai before I really get going. Why shouldn't my moisturizer smell the same?
5 drops cinnamon;
5 drops cardamon;
5 drops vanilla; and
5 drops nutmeg.
I gave it a quick stir to blend the essential oils in, and popped the bowl into the refrigerator until it all firmed up again into a pale cream coloured butter.
With a hand mixer, I mixed it until it was soft, and started to get fluffy. It still wasn't quite the right texture, so I popped it back into the fridge for another half hour, only to mix it again. This time, it came out soft and fluffy.
Now, if I was the kind of person who DIYs seriously, it would have gone into small, decorative jars that I had hand-painted beautiful labels on, and perhaps adorned with a ribbon, or a raffia bow. Unfortunately, I'm the kind of person who grabbed an old mason jar from the cupboard and stuffed it in there without much ceremony. It works, but I'm not going to create a Pinterest community around my glorious, branded photos.
It smells divine. The body butter is nourishing and will leave your skin feeling super soft and smooth. It soaks in easily, without leaving my skin feeling greasy. It does smell like chai tea mildly (I could have gone with more essential oils, but that's okay, I think I prefer a faint scent). More importantly, the cracked skin on my arms and legs is no longer cracked.
Yay! Mission accomplished. Nothing broken. No disasters. I do, however, have several kilos of raw ingredients I need to figure out what to do with…
Now it is time for a fist bump…