My original plan was to do the Kruger Park challenge next, but they're in the middle of fixing the street view (no animals in sight the whole way!) and length to make it a bit shorter. So, while that challenge is out of commission, I'm tackling Mount Kilimanjaro instead. At only 97 kilometres, I could finish this one quickly ('cause I need more medals for the collection) before taking on the much longer Alps to Ocean challenge at 289 kilometres… and by then Kruger Park should be fixed and ready to enrol. It's a bit weird… I am now trying to calculate distances as time to line up a challenge start date to me finishing one. As hobbies go, at least this one is healthy!
I have logged more than 700 kilometres since I started this addiction. On the week I signed up for the first challenge, I hadn't actually left my condo in days. Now I am out-of-sorts if I can't get in two walks a day.
When the world opens back up again and I get back to travelling, I am going to be much better positioned to really enjoy myself.
For the record, I love the end of the last postcard this challenge sent me:
In Swahili, Uhuru means Freedom.  Here at the top of Africa, I felt free and unconstrained, just like this tall free-standing mountain called Kilimanjaro.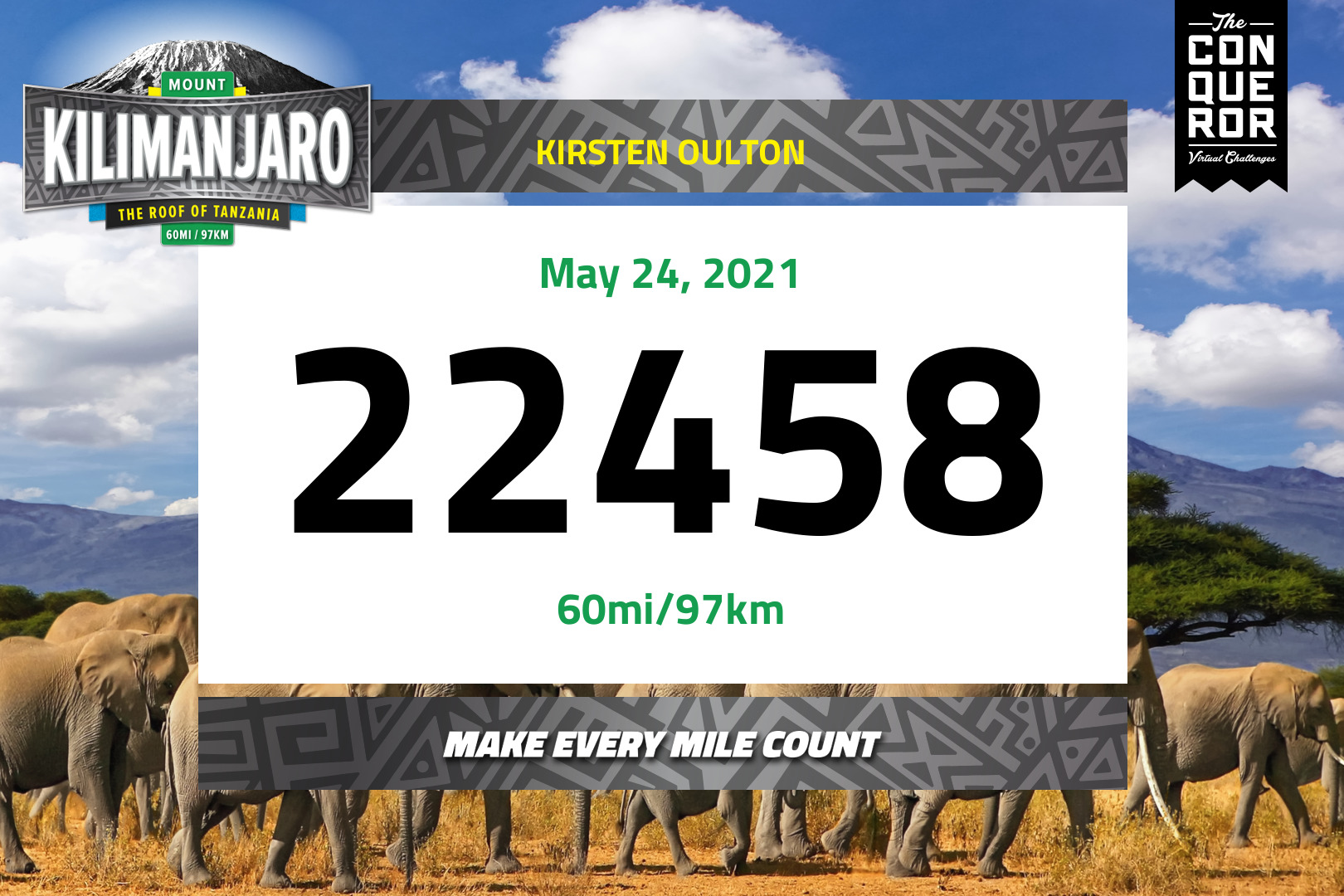 Tanzania 2012
I did go to Tanzania back in 2012 on my very first safari. The good folks over at Socially Responsible Safaris made sure we had an incredible time that we will never forget. Michael and I now have a lasting addiction that makes us want to return to the African continent every two years. We'd go every year, but there is a whole globe to explore, so we need to divide our time wisely!
Our first safari taught us so much:
The people are wonderful. We met so many incredible folks as we travelled… each of whom spoke at least two languages, usually three or more. They were warm, friendly, and deeply knowledgeable;
Temperatures can vary quite a bit from day to night. You will actually get to use the light jacket they asked you to pack at night, and drink more water than a camel could hold at noon;
When you camp in the national park, you are not visiting the zoo, you are inside the zoo. After the first night of being woken by a hyaena snuffling at the tent flaps and being shooed away by a Masai warrior, your perceptions of boundaries are sharply re-adjusted;
Drivers are incredibly tolerant souls. On day one, they let us stop the vehicle for 10 minutes to stare at a warthog 300 feet away from the vehicle on the way from the airport to the first national park we visited. We had no idea that we would be within arm's length of the most incredible creatures every single day. They smiled at us indulgently and let us carry on like we'd made the find of the century without ever once hinting what was yet to come;
When making requests about what you would like to see, be specific.  Ryan asked what I'd like to see next, and I said "Giraffe!", so they sent a call out over the radio, and whisked us to to another waterhole so I could observe a pride of lions with bulging bellies sleeping next to a dead giraffe, sprawling with their legs in the air like a macabre post-Thanksgiving dinner scene. Point taken: I should have said, "I would like to see a live giraffe, being super cute and gangly, please";
Impala are the McDonald's of the Serengeti. They have an M stamped on their butts, there is one on every corner, and everybody eats them;
Any day that doesn't begin with a drive out into the field at the break of dawn is probably a day spent earning enough to come back to Africa.
You can see some of the photos from that trip in our Google photo album.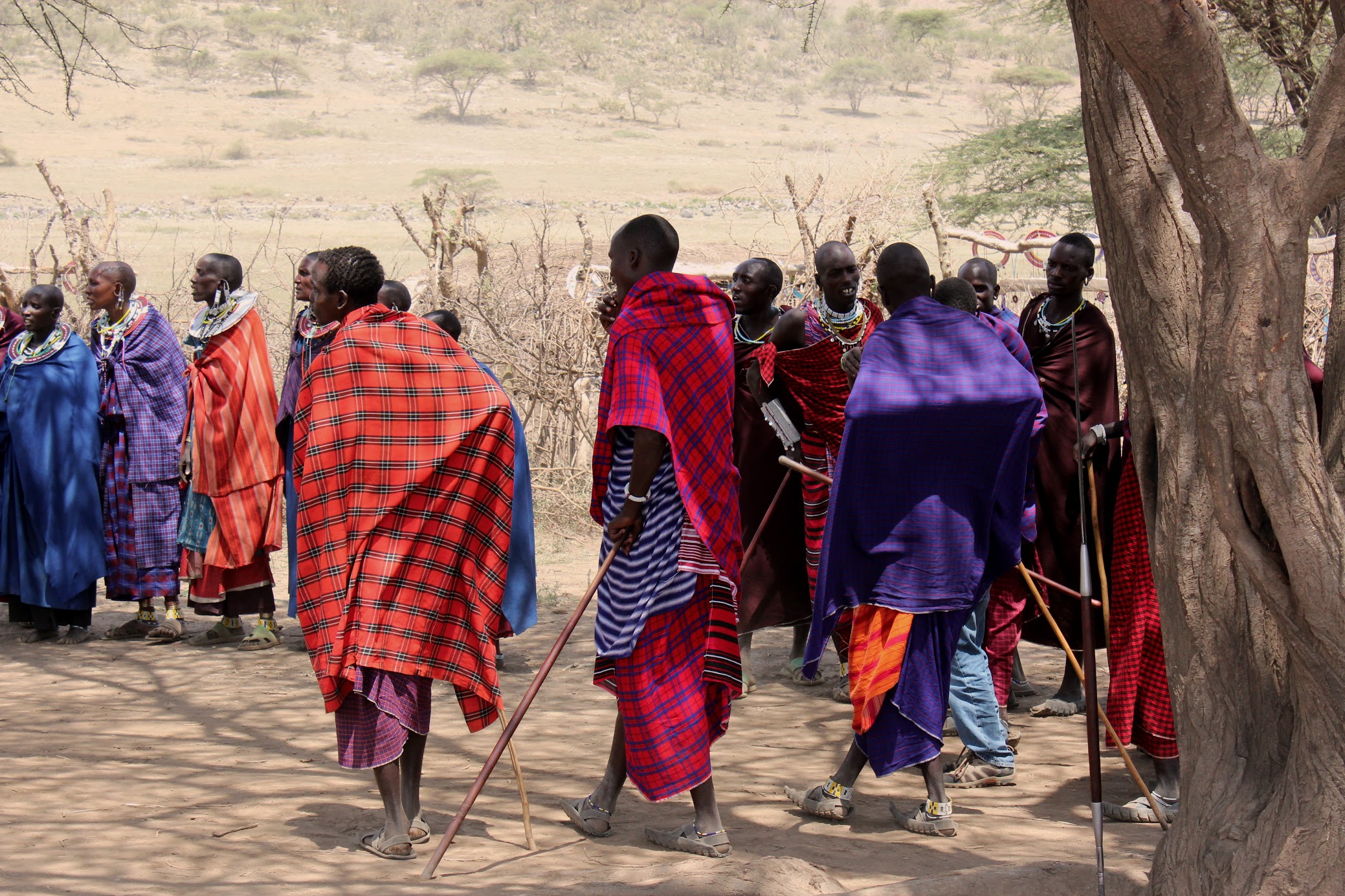 Postcards