Me (not in Peru)
I am feeling great. I decided that I was going to do an entire challenge in one weekend: the Inca Trail. It's only 42 kilometres, so it's a good choice. I figure after this I am going to enjoy on more short challenge (Mount Kilimanjaro) and then plunge back into a longer challenge that will take months to finish. I actually planned to do Kruger Park next, but they're re-designing it between here and the end of August because the current route's streetview is decidedly unsatisfying… folks expect to see animals. So would I, if I was there! Oddly, I had started to plan a trip starting in South Africa for after we got back from the month in New Zealand trip, but since the New Zealand trip was cancelled… ARGH. Focus!
My clanking heap of medals remain satisfying, and I am considering figuring out a way to hang them off of a dowel or something in my office to show them off. When I started this, I thought I might finish one challenge and that would be that… and here I am starting my eighth, and planning out the next two after that. I have no idea why this particular motivation is working for me, but it is and I'm leaning into it hard for as long as I can. If I want to enjoy an active retirement, I need to get into the habit of daily workouts.
This challenge comes with irony. When I was in Peru a few years ago, I had an opportunity to walk the Inca trail, but I did not. I chose not to on two very simple grounds:
When I went to Tanzania, I learned that I am prone to altitude sickness, and I figured that there were fair to good odds that I would not perform well in Peru's heights; and
I could walk this distance across a relatively flat area, but most of the real life Inca trail is inclined up (or down) and that was going to put a lot of strain on my joints.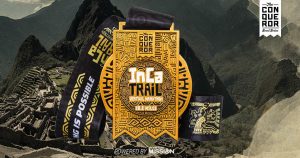 So, it turns out I was right. After spending a week at sea level, exploring the Galapagos islands on the National Geographic Endeavor II, I found the rapid ascent into the mountains produced that same queasiness I had experienced in Tanzania. They told me in the airport to chew the coca leaves, and the feeling would recede. I brushed past the initial thought ("Wow, there's a basket of coca leaves in the airport, and that's certainly not going to be true on the way home…") and decided to give it a try. It tasted like dry leaves and the faintest hint of battery. It didn't do a thing for me, as far as I could tell. Maybe it would have if I spent all day chewing on them, but I gave up long before that. I also tried the coca candies, which were successful at moistening my mouth, but utterly useless at stopping me from wanting to hurl randomly.
I only did the smallest chunk of the real Inca trail from the end of the train ride, and I feel that my original choice remained solid. Almost all the walking I did was uphill or downhill, with a challenge I hadn't foreseen: it's super humid in a rainforest, therefore are surfaces are wet and/or covered in slippery moss. I only ended up on my butt twice in a day, but I was being VERY careful. Also, there are stretches where the path is essentially a narrow stretch along a rock face, which makes me think that people in Peru aren't clumsy. Not the live ones, at least.

So to make up for the local experience, I just did the Inca Trail in Mississauga and London over a long weekend. The timing was oddly well-aligned… it was hot and humid the whole time, so I got to sweat in a decidedly convincing manner. If anything, it might have been cooler (if decidedly more humid) if I'd been walking in Peru at some points… a mild fourteen degrees.
Me (in Peru)
If you want to see Macchu Picchu, you can see my photo album here. I'll share a picture of me not-walking the Inca Trail in Peru before the postcards from the app.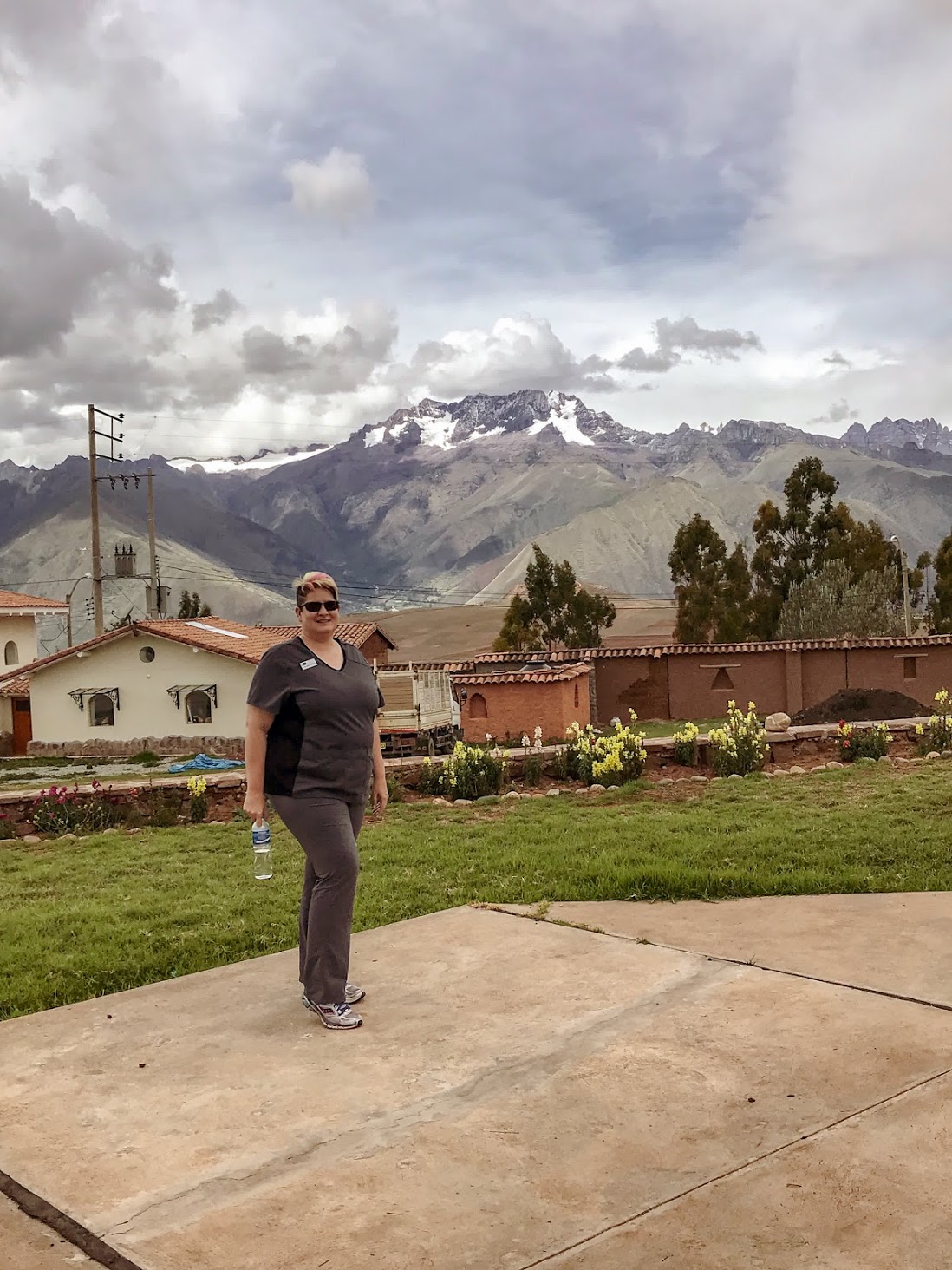 Postcards